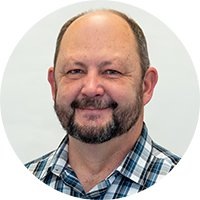 By John A. Bennett, jbennett@lessitermedia.com
Digital Media Director, Lessiter Media
If you are like me, you might be a little surprised on how podcasts have moved into the spotlight in recent years. Maybe it's because of the absence of human conversation from gathering restrictions or increased "alone time." Or maybe it's the genuine organic and unfiltered nature of podcast dialog. Regardless, the popularity of podcasts is undeniable and has found its place in mainstream culture.
Here are a few facts about podcasts:
Over 81 million people have listened to a podcast*
80% of listeners finish every episode on their favorite podcasts*
Most people who listen to one podcast are likely to pick up more*
Google makes podcasts playable right from the search results page**
Monthly podcasts continue to grow by 16% year-over-year***
Even if you lack the star power of a Joe Rogan or Seth Godin, don't let that discourage you from either being interviewed on a podcast or even creating your own. A podcast gives you the ability to convey things like warmth, passion, excitement as well as your knowledge and expertise. But the last thing someone listening to the show is an hour long commercial, so keep the conversation is focused on ideas, solutions, opinions, and experiences.
In case you are still not convinced, here are 6 primary benefits that being part of a Podcast:
Become an authority in your field and show this authority to your audience
Build influence and trust in your area
Gain credibility and establish expertise
Spotlight your products and services
Gradually grow an audience of prospects and convert them into leads
Drive traffic to your website