Since 1981, Lessiter Media has been a leader in delivering solutions to the North American Agriculture and Equine Hoof-Care markets. Through our award-winning magazines, innovative websites, timely email newsletters and renowned conferences, we're able to connect your message to your target market.
BRANDS
American Farriers Journal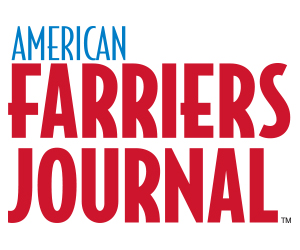 IN PRINT
The only North American publication dedicated 100% to fulfilling the ever-changing educational needs of today's equine hoof-care professional including farriers, trimmers, equine veterinarians and equine specialists.
ONLINE
Connect with hoof-care professionals digitally through…
LIVE
The annual International Hoof-Care Summit is the premier education event for leading hoof-care professionals around the world who want to improve the quality of their work, slash costs, improve efficiency and build profits.
No-Till Farmer
IN PRINT
No-Till Farmer: A paid-subscription monthly publication that delivers cutting-edge information and techniques to guide farm operators engaged in no-till practices
Conservation Tillage Guide: Quarterly publication serving a paid-subscription universe of producers engaged in conservation-tillage, strip-tillage and no-tillage practices.
ONLINE
Connect with no-till farmers digitally through…
LIVE
Now in its 24th year, the annual National No-Tillage Conference is the premier education event for leading producers engaged in no-till and strip-till farming and the dealers that serve them.
Strip-Till Farmer
ONLINE
Connect with strip-till farmers digitally through…
LIVE
The annual National Strip-Tillage Conference is the only educational and networking event 100% dedicated to strip-tillage and its application.

Cover Crop Strategies
ONLINE
Connect with cover crop farmers digitally through…
VIRTUAL EVENT
In response to demand from growers seeking a better understanding of best practices when it comes to the use of cover crops in their farming operations, we unveiled the first-ever National Cover Crop Summit in the spring of 2019. This is a 100% free-to-attend online event focused on equipping farmers with the knowledge necessary to harness the full potential of a cover-crop system to protect their soil and increase their farm's profits.
Farm Equipment
IN PRINT
The leading communications vehicle to agricultural equipment dealers, wholesalers, and distributors across North America. Acquired Implement & Tractor in July 2015.
ONLINE
Connect with farm equipment dealers digitally through…
LIVE
Dealership Minds Summit. This event is a unique conference and networking venue for farm equipment dealer managers of all colors and is planned and delivered by Farm Equipment's Dealership of the Year Alumni.

Farm Innovations

IN PRINT
An annual publication targeting 60,000 growers with $500,000 or higher gross farm income AND 1,000 or more acres.

Precision Farming Dealer
IN PRINT
The only information source for dealers and resellers offering and servicing precision ag technologies to farmers.
ONLINE
Connect with this audience digitally through…
LIVE
Precision Farming Dealer Summit. New for 2016, this unique peer learning event targets dealers' business growing opportunities (and challenges) in integrating precision ag technologies, with a focused learning and networking venue for leaders and prospective managers of equipment dealerships and technology retailers/resellers or all kinds.

Rural Lifestyle Dealer
IN PRINT
The only media dedicated to retailers and resellers in the booming rural lifestyle, hobby farm and large property owner market.
ONLINE
Connect with this audience digitally through…
VIRTUAL EVENT
Dealer Success Academy. Join the top minds in the business for two days of virtual learning that will focus on all aspects of your business — sales, parts, marketing and more. And, it's completely free to attend!