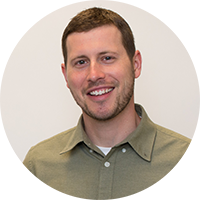 By Dallas Ziebell
Marketing Manager, Lessiter Media
dziebell@lessitermedia.com
262-782-2412
When is the last time you didn't check the mail as part of your daily routine?
According to data from the U.S. Postal Service, 98 percent of people check their mail daily. Even when we aren't expecting anything important to arrive in the mail, it's become part of our daily routines to flip through the day's mail to see what messages and offers our local businesses, schools, family, friends or creditors all want us to see. 
If you send something out via mail, at worst, there's a high likelihood that your piece is at least going to be seen by its recipient. But if your message is compelling, relevant and worth keeping, it has a good chance of spending some extended time on the kitchen counter, desk or refrigerator, being seen and contemplated over multiple times by various family members. 
From postcards to flyers to letters to magazines, print advertising still offers such a powerful medium for reaching and influencing customers and sales prospects. Not only does it stand out in a world of cluttered digital promotion, its tangible, physical form substantiates your message and helps it stick around. 
With year-end planning in full swing for many marketers, now's the time to consider how print can fit into your marketing plans in 2023. To help you decide if print has a place in your promotional strategy, check out entrepreneur, speaker, author and podcaster Joe Pulizzi's 5 reasons to rethink print.
Marketer's Note: Lessiter Media offers multiple ways for you to reach highly qualified sales prospects through print. Head on over to our Media Center to learn more and to connect with us.