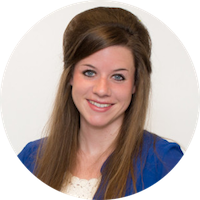 By Joanne Volkert
Marketing Manager, Lessiter Media
jvolkert@lessitermedia.com
262-782-2412
A couple years ago I shared a Marketing Minute on ways to fine-tune your printed business card. And while you likely have a business card already designed, printed and on-hand for the next new prospect, it still never hurts to revisit and fine-tune if needed. And I'd like to take this a step further with this consideration:
GOING DIGTIAL. It seems to be the trend these days after all.
Ever consider creating a digital business card? Although digital cards lack the sense of touch that paper-based cards have, there are several pros to making the switch or perhaps supplementing it with your paper card. I've detailed 8 reasons below.
Interested in creating your own digital business card? Lessiter Media's creative and design team can quickly create a digital business card for you featuring a QR code. Keep this handy on your phone or add the QR code to the back of your printed business cards for simple vCard access. A sample of my digital business card is below.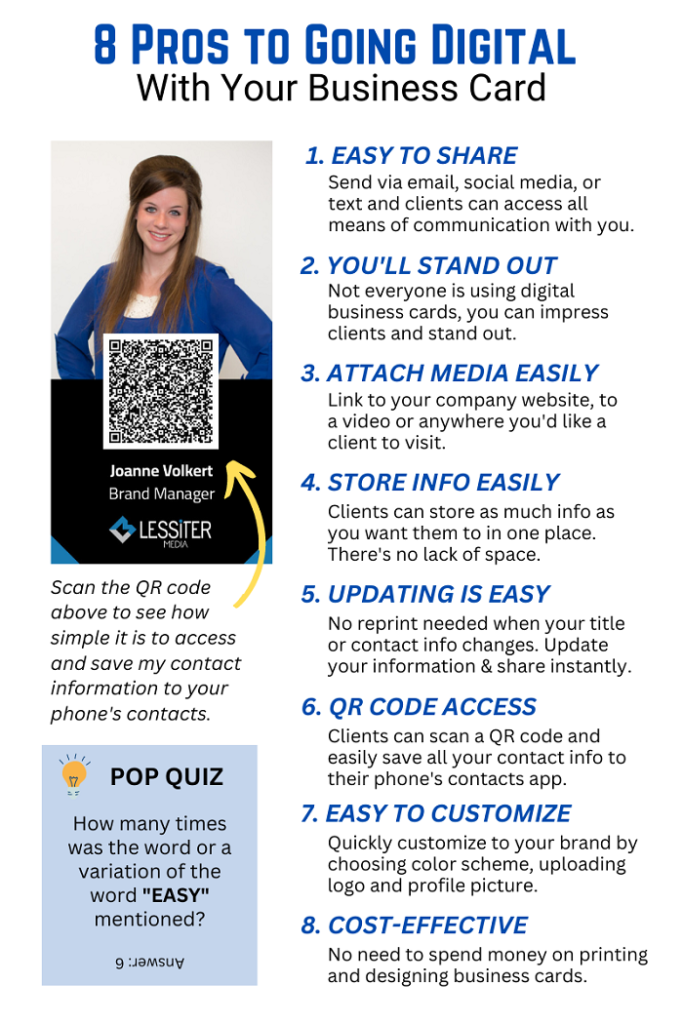 Source: Designhill