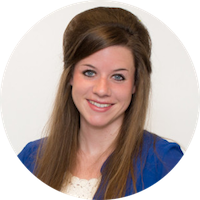 By Joanne Volkert
Marketing Manager, Lessiter Media
jvolkert@lessitermedia.com
262-782-2412
Now is a good time to start thinking about mailing a business Christmas card. While they serve more as a thoughtful gesture, a Christmas card can benefit your company in many ways.
Business Christmas cards:
Don't look like direct marketing which helps to build trust with your customers
Strengthen your brand image
Are more personalized than ordinary marketing materials
Show that you treat your customers or partners not only as a source of income but as an indispensable part of our brand
Build positive associations with your business
Creating a Christmas card is so easy to do with the help of online tools like Canva, Shutterfly, Minted or local drug stores that offer photo services. Each of these programs offer dozens of prebuilt templates that make it easy for you to adjust the message and include images of your choice.
While there is no right or wrong way to design a business holiday card, below are some recommendations to increase the effectiveness of your Christmas campaign.
Marketer's Note: Want to stand out even more? Get ahead of the Christmas card influx in mailboxes and consider a Thanksgiving Day card. Easily couples with a "We're thankful for you" type message.