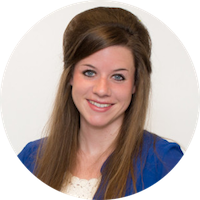 By Joanne Volkert, jvolkert@lessitermedia.com
Marketing Manager, Lessiter Media
Perhaps you've heard of a Cricut Machine, but never quite understood what it can do.
A Cricut is a brand of die-cutting machine. It takes images or designs on your computer and then cuts them onto materials with the machine. A Cricut can cut paper, cardstock, vinyl, fabric, faux leather, thin wood, and more!
Nearly any type of business would benefit from having a Cricut machine. It lets you create promotional materials instantly or create items to sell in your store. With a Cricut you can:
Design a t-shirt or sweatshirt
Create stencils for painting or etching
Brand or personalize a mug, cup, or tumbler
Make stencils for painting or etching
Create your own wall or car decals
Make your own window clings
Create decals for products
And more
Cricut machines are a relatively inexpensive investment. If you use the cutter exclusively for business purposes, you can deduct the purchase price from your taxes. You'll gain a lot of flexibility with a machine. Once you learn how to use Design Space, the process will be much faster, and you'll find you make more and more customized options.
Have someone crafty on your team? Consider picking up a Cricut machine and experience the freedom of making your own branded/personalized products.