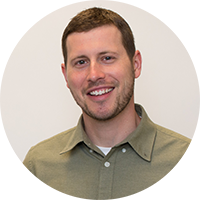 By Dallas Ziebell
Marketing Manager, Lessiter Media
dziebell@lessitermedia.com
262-782-2412
There are many businesses out there that write Facebook off as just another passing trend — a frivolous use of time and resources, and a distraction from more important things.
Before you buy into all of the "nobody even uses Facebook anymore" talk you hear around the water cooler, consider these mind-blowing stats:
More than 2.41 billion users are active on Facebook every month.
Americans spend 1 of every 5 minutes on mobile on either Facebook or Instagram (owned by Facebook).
More than 80 million small- and medium-sized businesses have Facebook pages.
49% of Americans follow at least one brand on Facebook.
93% of all social media marketers use Facebook ads.
The 'Like' button has been used around 1.13 trillion times.
I don't know about you, but it doesn't sound to me like Facebook is going away any time soon. With now nearly 20 years of proven staying power and exponential growth year upon year, it's hard to find a good argument for NOT having some sort of presence for your business on Facebook.
A Facebook Business Page can be a highly effective way to promote your business and connect with customers in powerful ways — many of which are relatively simple and free. For this week's Marketing Minute, we're going to examine 5 foolproof strategies to grow your Facebook page and build your brand's social presence and success in 2022.
As always, if you have any specific questions or want to bounce an idea off our team of social media pros, get in touch and we'd be more than happy to help you out!
P.S. Check out some of our past marketing minutes for additional strategies for marketing your business on Facebook: