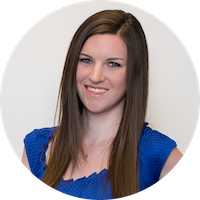 By Michelle Drewek, mdrewek@lessitermedia.com
Digital Media Manager, Lessiter Media
Brand awareness is central to long-term business growth. Without it you will struggle to engage with your target audience, fail to acquire leads and ultimately not contribute to your bottom line. When looking at your overall marketing strategy, improving upon your brand's exposure across a variety of channels should be a key part of your strategic planning efforts.
As of the first quarter in 2018, Facebook had 2.19 billion monthly active users. The prospects are exponential — if you are actively and accurately marketing your brand, that is. In order to help you evaluate the effectiveness of your Facebook branding strategy, we've put together a quick guide to help you maximize your potential.
Unhappy with your brand exposure on Facebook? Drop me a line and we can explore how to turn that frown upside down!