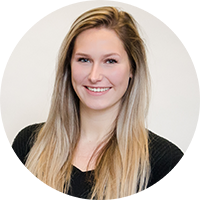 By Rachel Hanrahan, rhanrahan@lessitermedia.com
Digital Content Specialist, Lessiter Media

Time is finite, so finding ways to maximize what we can accomplish within that framework is of the utmost importance. Although still in beta mode, Google Data Studio has proven to be an asset to our data-collecting processes. It takes the analytics from Google's reporting products — Google Analytics, YouTube, DoubleClick and Search Console, to name a few — and allows you to aggregate the data into customized dashboards that fit your reporting needs.
Think of Data Studio as a live version of Google Analytics' customized dashboards. You can easily create automated data reports across several data sources, eliminating time tied up in manual data compilation. And once created, you can see illustrations of your data updating automatically and quickly share clear and accurate data sets.
If you haven't already, check out our past Marketing Minute "5 Google Analytics Metrics You Should Already Be Tracking" to learn which figures will show you the most important data about your audience's behavior and engagement to help get you started. Then, brainstorm with your team about the types of analyses that are critical to your strategic efforts and would most benefit from streamlined reporting.
Below are some key ways Google Data Studio can help fuel your marketing efforts. Feel free to reach out if you'd like to discuss what your team is currently doing — or could be doing — to streamline your data compilation.