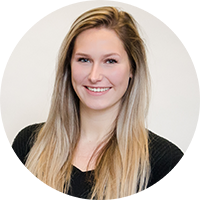 By Rachel Hanrahan, rhanrahan@lessitermedia.com
Digital Content Specialist, Lessiter Media
For every campaign you launch, it is vital to know how your efforts are being received by your audience. Google Analytics may seem daunting to navigate through, but once you understand the basic concepts it will become an essential tool for reviewing your marketing efforts.
Watching the behaviors of your audience helps you identify where you may be lacking in performance, what markets you could potentially break into or what your audiences are the most responsive to.
While the list below isn't all you should be tracking, it is the foundation upon which you can lay the groundwork for your marketing plan. If you have any questions or comments on setting up your Google Analytics account, please drop me an email and I'll get back to you right away.
Once you have Google Analytics configured for your website, here are the 5 key metrics you should be paying attention to…