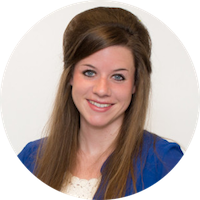 By Joanne Volkert, jvolkert@lessitermedia.com
Marketing Manager, Lessiter Media
Did you know business cards date back to the 1400s? They used to be called "visiting cards" and then evolved to "trading cards" by the 18th and 19th century. They were the size of modern playing cards and were engraved, embossed and often included gold elements. People used them for a variety of social interactions — from business meetings to dating.
Fast forward to today and business cards are still alive and well. Now commonly a 3.5-inch by 2-inch size, business cards are an important part of your collateral sales package. It's often the first item new prospects receive from you, so it's your first opportunity to make a strong, positive impression on them.
You likely have a business card already designed, printed and on-hand for the next new prospect, but it never hurts to revisit and fine-tune if needed.
Below are five simple rules to keep in mind to make sure your business card appropriately represents your brand and attracts potential clients or business partners.
In need of creative critique or perhaps looking for a redesign? Lessiter Media's art and design team would be happy to help. Just shoot me a message and I'll get you in touch with one of our talented designers.