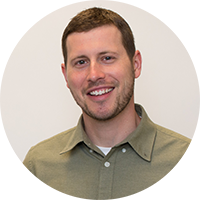 By Dallas Ziebell
Marketing Manager, Lessiter Media
dziebell@lessitermedia.com
262-782-2412
Lead generation, it's all the rage. And for good reason. Because without strategic, continuous lead generation efforts, a company will quickly find their sales funnel running dry and lose out on the opportunity to convert prospects into paying customers.
The challenge is, lead generation can be time consuming and difficult. But it doesn't need to be. There are many ways to generate leads, and there are plenty of tools that can be used to simplify the process. Perhaps the most powerful lead generation tool is one that you already have at your disposal — your website.
I've written previously about how your company/brand website can be one channel that offers seemingly endless approaches for identifying, engaging and converting sales leads. 
Today we take a deeper look at this topic by exploring 7 ways to collect email addresses from your website visitors. From quizzes to lead magnets to pop-ups, read on about creative and common tactics you can incorporate into your website today to capture prospect email addresses to fuel your email marketing efforts.