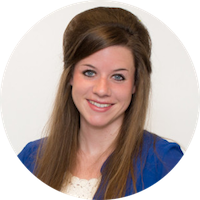 By Joanne Volkert, jvolkert@lessitermedia.com
Marketing Manager, Lessiter Media
Combo meals. Shampoo and conditioner. Ketchup, relish and mustard. Variety packs. The list goes on. These are all products you've seen bundled together and positioned with value savings.
Product bundling is a smart way for businesses to boost sales. It simplifies the purchasing decision for customers, especially first-time buyers, and makes it easier for savvy marketers to upsell complementary and related products.
There are many benefits to product bundling including increasing your average order value and inventory management. By bundling similar products together you can offer the bundle for less than what each product sold separately would cost a customer. And by bundling top-selling products with less popular items with a larger inventory or clearance items, you can help move product that otherwise might not sell well on its own.
Below are six product bundling tips to keep in mind to help boost sales. Don't be afraid to test bundling tangible and digital products if they are part of your product offerings, too.