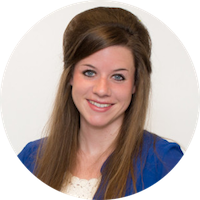 By Joanne Volkert, jvolkert@lessitermedia.com
Marketing Manager, Lessiter Media
Many might argue that we're living in a "mobile-first" digital marketing world. Websites, emails, web articles and more are all designed, written and optimized to be easily consumed on mobile devices.
Photos and videos quickly plague our phones between Facebook, Instagram and SnapChat, not to mention getting sucked into the black hole of YouTube's auto-play feature. And even if you're not guilty of wasting your downtime on these platforms, as a marketer I'm sure you're actively promoting your product and/or service on a few, if not all of these channels.
One digital platform that might be an afterthought is audio.
Over the past few years, popularity in podcasts has grown and for many businesses has become a new channel to share their message with the world. According to The New York Times, "more than half the people living in the United States have listened to a podcast, and nearly one out of three people listen to at least one podcast every month."
Podcasts aren't visual, so they're easy to consume while multitasking. Podcast Insights found that about 49% of podcast listening is done at home, while about 22% listen while driving. Others listen during work hours or while working out. Lessiter Media president Mike Lessiter likes to listen to our podcasts while walking his dog, Monty!
Below I've detailed six benefits of launching a podcast. Have you launched a podcast? What are some benefits you've reaped?