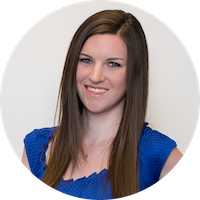 By Michelle Drewek, mdrewek@lessitermedia.com
Digital Media Manager, Lessiter Media
Did you know that when website visitors are presented with both a video and text, 60% of visitors will watch the video first? While it may come as no surprise that video is a dominant part of the digital age, what may make you raise your brows is just how effective it is for influencing purchasing decisions. In fact, 4 times as many consumers would rather watch a video about a product than read about it.
Video's increasing influence isn't slowing down any time soon. Cisco estimates that by the year 2020, online videos will make up more than 80% of all consumer Internet traffic (85% in the U.S.). That's huge! That's why it's important to understand when and how you can more effectively incorporate this medium into your efforts.
To help spark your venture into video, we've compiled a list of 10 considerations for using video as a strategy to increase revenue, drive engagement and more effectively connect with your customers.
I'd love to see examples of what you are already doing, and would be happy to share some of our own success stories. Drop me a note to talk more!