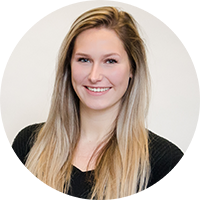 By Rachel Hanrahan, rhanrahan@lessitermedia.com
Digital Content Specialist, Lessiter Media

As a media professional, I am constantly evaluating consumer advertising I see. I would like to think that I'm not vulnerable to the targeted marketing tactics, but when a brand tailors their message to my specific needs or interests, I can't resist! This is the effect you want your marketing efforts to have on your audience — a personal connection.
There are endless ways to learn more about your audiences, but by taking an active role and getting involved in their online environment, you are able to see your content and/or products through their eyes.
Below are a few concepts to consider when writing your advertising message. If you have any creative ideas on how you speak to your audiences, I'd love for you to share them with me. And as always, if you have any questions, feel free to send me an email.