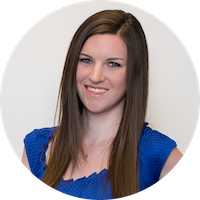 By Michelle Drewek, mdrewek@lessitermedia.com
Content Engagement Manager, Lessiter Media
When we think of web optimization, we traditionally think in terms of written content and the best practices dictated to us by Google's algorithm. But search engine optimization (SEO) has evolved in recent years with the widespread adoption of voice assistants like Alexa, Siri and Google. In growing numbers, buyers are turning to voice search for their research and purchasing behaviors.
If you aren't sure how relevant voice search is for your brand, consider these:
In 2020, 30% of web browsing sessions were screenless. This created a shift in how consumers interact with brands online (Gartner).
76% of smart speaker users perform local voice searches at least weekly. 46% of users perform voice searches to look for information on local businesses on a daily basis (BrightLocal).
58% of consumers use voice search to find local business information. Voice searches are often used to research and locate local businesses because of their convenience for on-the-go customers (Search Engine Journal).
Voice search optimization by-and-large plays into much of what we know about SEO, with a few additional considerations to keep in mind while developing your content and constructing your marketing campaigns. Below I have the four primary areas of focus for voice search optimization to help you optimize your content for success.
If you have any questions, drop me a line so we can chat more!