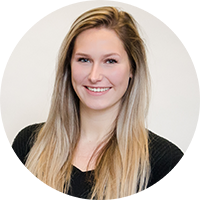 By Rachel Hanrahan, rhanrahan@lessitermedia.com
Digital Content Specialist, Lessiter Media

LinkedIn describes itself as a "business and employment-oriented service." To its users, LinkedIn is considered a professional version of Facebook that has evolved into a highly useful business networking and education tool.
Unlike users of Facebook and other social media platforms that engage mostly for entertainment and social-connectedness value, LinkedIn users are much more focused on finding useful, educational content. According to Foundation Inc., "they're looking for content that can change the way they do business, which is music to a marketer's ears."
Below are a few facts that demonstrate how LinkedIn holds serious potential for you to access to a global audience of connective and engaged users, as well as some guidelines to help you leverage its potential for your marketing efforts.
Wondering how LinkedIn could help you meet your specific marketing goals? Send me a message and I can share a few of our "lessons learned" strategies for building your influence and reach within your target market.

Sources: Neil Patel, The Balance SB, Foundation