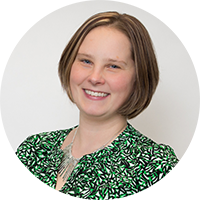 By Bree Greenawalt, breeg@lesspub.com
Sr. Manager of Data & Events, Lessiter Media
As we celebrate our 100th issue of the Marketing Minute this week, we are reminded that milestones are a fantastic opportunity to engage with the people that make it possible. In a world that revolves around data, we aren't limited to celebrating just our own milestones, we can celebrate our customers' milestones as well – first purchase, 1-year customer, happy birthday, etc.
The key is, no one will know unless you tell them. Take advantage of these key moments and cash in on the opportunity. Be it a major anniversary, an IPO, an acquisition of another business or opening of a new location – GET CREATIVE! For example, Heinz helps couples celebrate their 57th wedding anniversaries, in line with the signature 57 that has become synonymous with the Heinz brand.
No matter the milestone, go big, get creative, and seize the opportunity!
What milestones are you celebrating? In 2021, Lessiter Media will be celebrating 40 years in business and are looking forward to celebrating with you throughout the year.