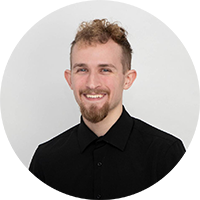 By Connor Campbell, ccampbell@lessitermedia.com
Digital Media Intern, Lessiter Media
When was the last time you went looking through your spam folder? I know personally it makes me laugh sometimes. And other times, it makes me think if I hadn't known any better, that I would be locked out of so many accounts. Everything that could have sensitive information about you is mostly online. Twitter, Facebook, Instagram, Snapchat, TikTok, your bank, those phenomenal playlists you have accumulated... the list goes on. How do you keep everything safe, protected and out of harm's way?
For most of these apps, there is two-step verification that can be enabled. This essentially means that if anyone tries to access your account, you'll receive a message stating that someone is requesting access. There is an extra minute that gets added to your ritualistic sign-in process, but the safety is worth the time. This is especially true for your business accounts.
Here's a list of applications that have two-step verification built in, or steps you can take to secure your accounts, as well as two-step verification applications available for free. The time you put into bolstering your security now can pay off in avoiding headaches and account holds later.