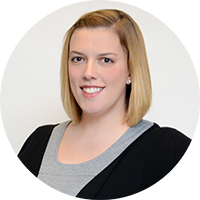 By Laura Vietmeyer, lvietmeyer@lessitermedia.com
Digital Content Specialist, Lessiter Media
As a member of the digital media team here at Lessiter Media, knowing how to track the success of various campaigns is a part of the job. My team tracks markers like impressions, engagement, click-thru rates, page views and downloads to determine if advertising efforts for a particular product, piece of content or ad campaign met expectations. When an ad runs online, there are a myriad of tools to effectively track its impact. So when I was challenged to cover a print topic for this edition of the Marketing Minute, it occurred to me that I had no idea how the success of print ad campaigns is determined.
Being able to measure any ad you release into the wild is essential in order to effectively plan your marketing efforts in the future. Digital advertising makes this task easier, but as we learned in the October 19 newsletter, Marketing Is The Heart & Soul Of Your Business, the lack of overlap between your digital and print audiences can be significant. Neglect print advertising and you lose out on reaching current and prospective customers. So how do you measure print success? While the data that can be gathered might not give us a complete picture, there are several methods/tools to employ that makes gathering this important data much easier, including the QR codes that Michelle covered in her November 23 Marketing Minute.
Below you'll find an easy-to-digest info graphic I've compiled outlining the tracking methods I learned about in my quest to become more well-versed on this topic. Please forgive me if this is old news for those of you who are seasoned print advertising pros. But whether the information is new or long-known, I do firmly believe it never hurts to review the basics.
Are you using any of the methods below to track the successes of your print campaigns? Do you use a different method that I didn't cover? Drop me a line to share the methods that best work for you.