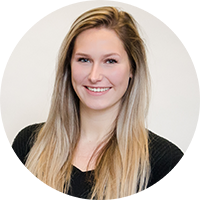 By Rachel Hanrahan, rhanrahan@lessitermedia.com
Digital Content Specialist, Lessiter Media

Over the last nine months, we've published 40 Marketing Minutes covering topics like event marketing, fax campaigns, website optimization, organizing analytics, print advertising, GDPR, ways to save on postage and many different angles of ever-changing social media platforms. And that's just the tip of the iceberg.
You can view all 40 editions in our Lessiter Media Marketing Minute archive here. As we near the end of 2018, we thought it'd be beneficial to revisit the top 12 performing Marketing Minutes in terms of engagement. We hope the information has been and continues to be a helpful resource for you and your team. We look forward to assisting you with your marketing needs in 2019.
If there are any topics you'd like to see covered in the new year, please let us know and we'll be sure to add them to the list. Your respsonses are highly valuable to how we shape the topics we write about. In your opinion, which was the most beneficial Marketing Minute we published this year?