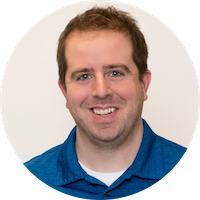 By Luke Weigel, lweigel@lessitermedia.com
Marketing Manager, Lessiter Media
Politics and sports are two of the most divisive topics in our country, but yesterday — Valentine's Day — is right there with them. The battle lines have been drawn and you either think it's the most romantic day of the year, or a manufactured "holiday" courtesy of the greeting card companies that doesn't deserve to be recognized.
No matter which side you support, I think it's safe to say, based on the many flower and chocolate reminders I saw in my inbox, mailbox and on TV leading up to Feb. 14, that marketers feel it's an occasion well worth their time. The same goes for Black Friday, Cyber Monday, Christmas and so on — and for good reason.
According to the National Retail Federation, winter holiday sales can account for up to 30 percent of a retailer's annual earnings — making this time of year a truly make-or-break season. Our own Black Friday and Cyber Monday efforts to promote our winter conferences continue to see success year after year — generating 167 paid registrations and over $54,000 in revenue this past year alone.
While Valentine's Day is behind us, the "real" holidays will be here before we know it — making this the perfect time to start planning your campaigns for the rest of 2019. Below are some marketing tips and trends that will help make the upcoming holidays more successful than stressful.
And whether you would like to discuss some holiday marketing ideas or vent about Valentine's Day, I'm here to listen and help, so feel free to shoot me a note.