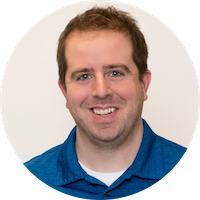 By Luke Weigel, lweigel@lessitermedia.com
Marketing Manager, Lessiter Medi
As we navigated the challenges of 2020, it forced us to take a step back and review how business was being done. When tried and true strategies stopped being as effective as we had built them to be, we had to go back to the drawing board and revisit the basics of what made those ideas successful in the first place.
Change is invetiable. Last year showed us that change can also be very unexpected. Many companies were forced to pivot and change direction on the fly to try and keep up with the socially-distanced ways customers were doing business. While the change was necessary, it probably also overshadowed some of the constants marketers need to be acutely aware of.
Monitoring your key performance indicators (KPIs), especially during times of change, is utterly important to the success of your business and can actually help direct the changes you need to make.
KPIs are metrics used to measure and track how your company is performing to achieve certain goals or objectives — like return on investment (ROI) and website visitors. There are KPIs for every aspect of your business: finance, sales, operations, and yes, marketing.
Below are a few important KPIs that you'll never want to lose sight of, regardless of what this crazy world throws at us next.
And if you ever need help reviewing your KPIs or would like to talk about how to improve the results you are seeing, feel free to reach out! We'd be happy to take a look and talk through some ideas.