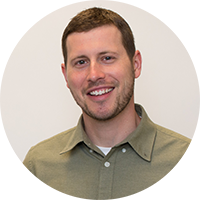 By Dallas Ziebell
Marketing Manager, Lessiter Media
dziebell@lessitermedia.com
262-782-2412
Deck the halls, spin the dreidel, stuff the cornucopia, slap the harness on Rudolph... the holidays are upon us and there's no turning back now!
For some of us, the holidays are all about the familiar things that give us the warm fuzzies and embody this special time of year: family time, bad Hallmark movies, malfunctioning string lights, football and Turkey. But more and more each year, it's the holiday flash sales, early bird deals, long storefront lines and stocking stuffers that have come to epitomize the Holiday Season. Black Friday has become Black November, and Cyber Monday is now Cyber Every Day in December.
Love it or hate it, your customers are paying more attention than ever to the steals and deals that are bombarding them during the holiday shopping season, and it's our job as marketers to make sure our products are part of the purchase decision when the deals start flying come mid-Fall.
To give your holiday marketing strategy a boost, I've assembled the essential Holiday 2021 Playbook, featuring 6 holiday strategies to maximize your success this season.