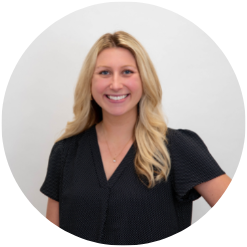 By Kayla Waukau
Marketing Coordinator, Lessiter Media
kwaukau@lessitermedia.com
Quantity over quality isn't always true, especially when it comes to your email subscriber list. This week while sorting through my influx of promotional emails from my inbox, I got an email from a company (which may or may not have been a dog pajamas company 😉) that I subscribed to a couple of months ago.
The subject line was titled "Toodles! 👋 " followed by the pre-header text: "This is probably the last e-mail you'll receive." When I opened the email, the company asked if I wanted to unsubscribe — an entire email dedicated to asking me if I'd like to be removed from their email list. This tactic is called a sunset policy.
What is a sunset policy? It's like cleaning your subscriber list without actually deleting the email address entirely. With a sunset policy, you stop sending messages to subscribers whose engagement has decreased over time – and segment them without unsubscribing them. By separating them, the goal is to give the subscriber a break, but you can still reach out to them any time you wish. In other words, it's not a "goodbye" it's a "see ya later."
Wondering if incorporating a sunset policy is right for your email subscribers? Check out my infographic below that explains some of the benefits of incorporating this into your promotional efforts.
And just in case you were wondering why a dog would ever need to wear pajamas, my Rupert says they're quite comfy this time of year.