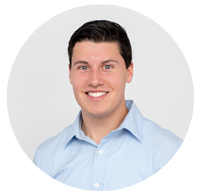 By Jonny Salinas,  jsalinas@lessitermedia.com
Marketing Associate, Lessiter Media
Consider this hypothetical — you're up to your ears in several pressing projects with deadlines looming. An unknown number shows up on your phone. You assume it's just another mass cold-calling campaign that incorrectly identified you as the "decision maker." With no time to devote to product pitches, you hit "ignore." The number shows up again a few hours later, and you hit "ignore" again.
Meanwhile, unbeknownst to you, on the other end of the line was an account representative from one of your key vendors trying to get in touch about an opportunity to snatch up a category-exclusive sponsorship before they put it in front of your biggest competitor. With time running out to fill the spot, your rep. moves on to your competitor who ANSWERS their phone and gets the jump on what could have been YOUR chance to plant your company's flag firmly in your market.
Before you ever even knew it existed, you lost a valuable opportunity because of your preconceived notions about sales calls.
As of August 2019, outbound sales calls have made businesses more than $28 billion dollars, and the revenues are not expected to slow down any time soon. According to a study done by Blue Valley Telemarketing, 90% of managers said sales calls were a necessary and successful approach, and in 70% of sales closed, a human interaction, whether that was a phone call or in-person meeting, was "required" to close.
To help hone your sales calling campaign strategy and ensure you don't find yourself struggling to connect with your customers and prospects, I've outlined 4 practical approaches for successful sales calls in 2019.
Have you developed a unique approach to sales calls? Or is there an aspect of sales calls that you just can't get traction with? Drop me a line and we can share and compare strategies!