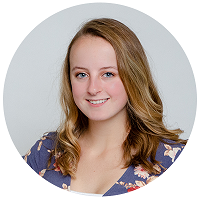 By Emily Monday, emonday@lessitermedia.com
Marketing Associate, Lessiter Media
Picture this. You spend hours drafting the perfect email to send to your customers to announce your newest product. You hit send and wait for the responses and orders to come pouring in…but nothing happens.
Chances are, a number of the customers on your email list never received your email, and many of the ones who did, deleted it without reading. Unsure where you went wrong?
Spoiler alert: It was your subject line.
Research shows that 47% of email recipients decide which emails to open and which ones to delete solely based on the subject line. And despite the fact that an email subject line is the critical first impression for any email promotion, it's often an afterthought for a marketer.
An attention-grabbing email subject line can mean the difference between the trash folder and a sale, so it pays to know key tactics to enhance open rates and increase engagement. That's why this week we're giving you a rundown of best practices for effective email subject lines.
Have a question or specific subject line that you'd like to run by our team of experienced email marketing experts? Just shoot it over and we'll happily take a look.