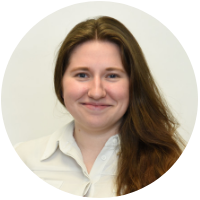 By Alison Green, agreen@lessitermedia.com
Marketing Associate, Lessiter Media
As marketers, we're always looking for successful strategies for attracting and engaging our audiences. In a previous Marketing Minute, Quick Tips to Give Your Ad the Right Touch, I discussed the potential for tapping into the your audience's sense of touch by integrating interactive folds and quality materials into your print ads.
But did you know that you can develop marketing pieces that not only appeal to your audience's sense of touch, but also to their sense of sight, sound and — yes — even taste and smell? Today, creating something like Willy Wonka's fruit flavored wallpaper isn't far from reality with the latest printing technology and specialty paper options!
For inspiration on how you can further elevate your print advertising and direct mail efforts through multi-sensory appeal, check out the list of ideas below for appealing to each of the 5 senses.
Have you ran any print or direct mail promotions that incorporated multi-sensory elements? I'd love to see some examples and hear what worked well – or even not so well. Send them on over!
P.S. The USPS is currently running a promotion through July 31 that offers a 2% postage discount for multi-sensory mail pieces, lowering the cost-of-entry for you to test out some of these multi-sensory approaches. Check out the USPS website to learn which promotions qualify.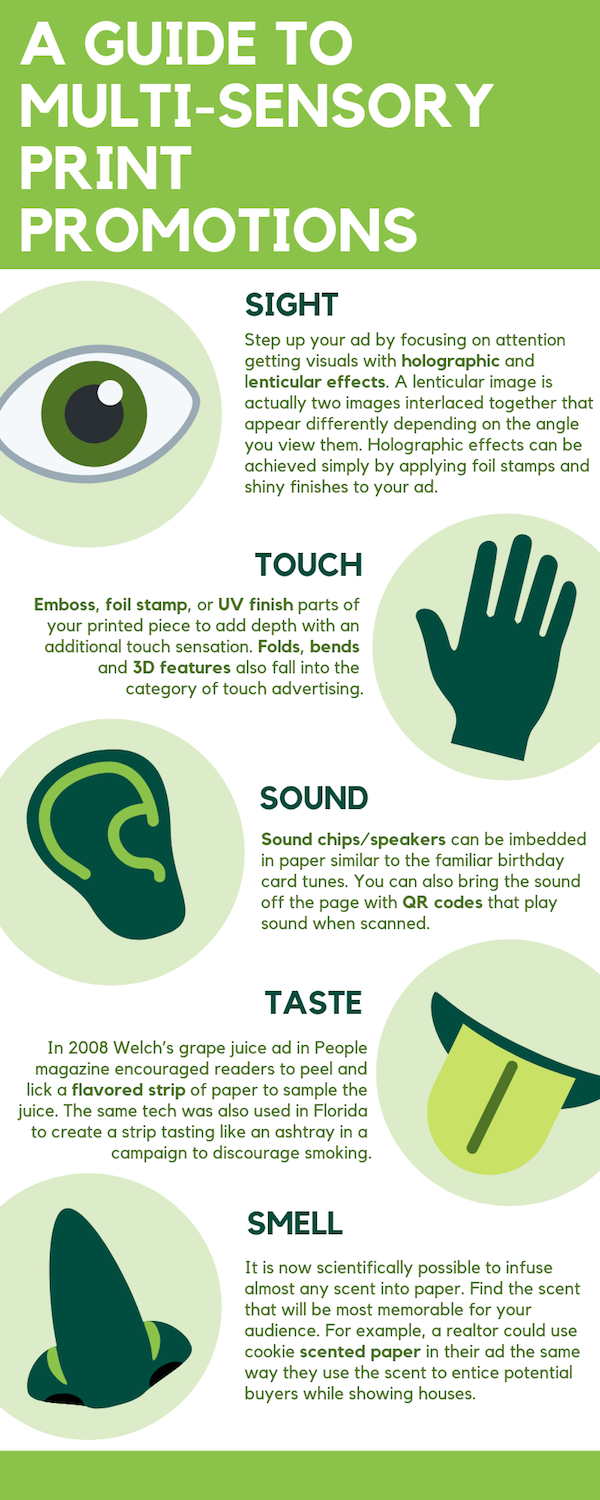 Source: Graphicartsmag.com