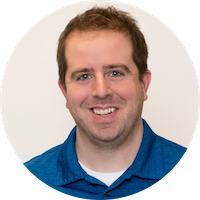 By Luke Weigel, lweigel@lessitermedia
Marketing Manager, Lessiter Media
It's easy to get swept away in the current of digital marketing. With all the shiny buttons and blinking lights, it's hard not to get pulled into the "next big thing" — and that's not necessarily a bad thing, but is it what's best for business?
Too often, marketing objectives are driven with digital behind the wheel and "old reliable" — print advertising — in the back seat, if not the trunk. But contrary to popular belief, print advertising is not only alive and well, it's thriving! As digital navigates the ebbs and flows of new products, policy changes and mass exoduses of users, print continues to be a consistent performer that should be utilized more often, and in tandem with digital.
We've compiled some information below that will help you better understand the benefits of print advertising, and why you need to be working it into your overall marketing plan.
Interested in learning more about how print can work for you? Shoot me a note. I'd love to talk to you about some of the things we've been doing.