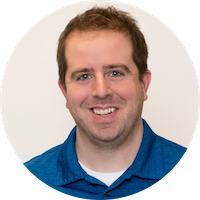 By Luke Weigel, lweigel@lessitermedia.com
Marketing Manager, Lessiter Media
Can you believe it is September already? This year is really flying by, and if your company is anything like ours, you're probably right in the thick of budgeting season. There are still a few months left in 2021, but we're already looking ahead and planning for 2022.
We've all had to roll with the punches the last year or two because of the Covid-19 pandemic, and in the process budgets have likely been revised, scaled back or thrown out altogether. But having a budget in the first place likely made some of your decision making a little easier, and as you gear up for your next fiscal year, having a solid marketing budget in place will continue to guide your marketing efforts throughout the next year.
Your marketing budget should document how much your business plans to spend on marketing over a specific period, like a year, quarter, or month. When budgeting for marketing, consider all costs associated with marketing your business, such as paid ads, hiring costs, marketing tools, website maintenance expenses, and more.
Having a marketing budget in place will allow you to...
Stay on track financially
Allocate funds to the right places
Set benchmarks and goals
Plan long-term
I've put together a few items to consider when putting together your next marketing budget. These tips will help you prepare for the budgeting process and make creating your annual marketing budget a breeze.
If you have any questions about creating a marketing budget, or would like to learn more about how Lessiter Media can help you reach your goals throughout the year, feel free to send me an email or give me a call.