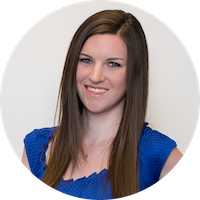 By Michelle Drewek, mdrewek@lessitermedia.com
Digital Media Manager, Lessiter Media
Do you find yourself tempted to save time and resources by using the same creative for your print and web campaigns? After all, how much does it REALLY matter if you copy and paste?
When it comes to design, user experience is at the center of every decision that you, as the content producer, will need to consider. Buyers have different expectations depending on the medium they are being engaged with. Are they getting this campaign in their mailbox or inbox? Are they viewing your printed publication or digital edition? Is the ad being posted on a billboard or as a web banner ad?
How a person accesses and consumes your information is crucial in the design decision-making process. Your potential buyers are going to go through different experiences with your message depending on what medium they receive them, and if the experience doesn't match the user expectations within that medium, it can create a negative interaction with no investment in your brand.
To help you create a positive user experience that takes into account key considerations when designing for print vs. digital, we've put together an infographic that breaks down four primary dimensions of user engagement and design lifecycle. We hope this guide helps your team as you brainstorm your next campaign. If you are looking for ideas of how you can take a print campaign to the web (or vise versa) drop me a line.