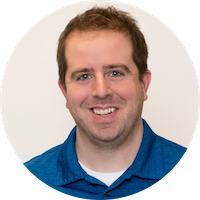 By Luke Weigel, lweigel@lessitermedia.com
Marketing Manager, Lessiter Media
I hope you had a nice Thanksgiving and were able to enjoy lots of tasty dishes with family and friends.
Speaking of tasty dishes, I wanted to take a slightly different approach to this week's Marketing Minute email. I had originally queued up a clever Black Friday message for today that would have shared some tips for how to market unofficial holidays, but figured you are probably receiving enough Black Friday emails today that that topic can wait (mark your calendars for Dec. 2!). Instead, I wanted to circle back on a recent project we completed.
We regularly talk about lead-gen programs and how we've been successful working with clients in filling their customer sales funnels with qualified leads. I thought it was time we shared a little bit more about how we practice what we preach and the results we've seen. And while this wasn't a lead-gen program with sales goals in mind, you'll see that the same rules and concepts applied and could very easily be replicated for your own uses.
A little over a week ago, you should have received the email below inviting you to download a copy of the first-ever Lessiter Media Holiday Cookbook. This project was the brainchild of cookbook idea man and company founder, Frank Lessiter. Brewing for 20+ years on the back burner, it was finally put into motion this year and the results and feedback we've received would make even the Grinch crack a smile this holiday season.
As a nod to the hard working professionals of Lessiter Media and delivered as a true "thank you" to you, for choosing us as your partner and #1 source for industry news and information over the years, this project has exceeded our expectations in the best of ways. Less than 48 hours after sending out the cookbook email...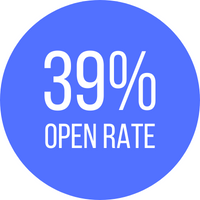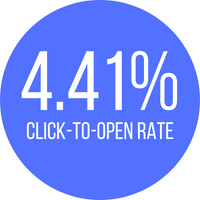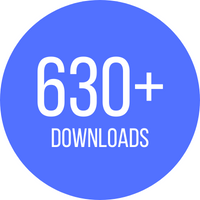 By any measure, those are some extremely impressive engagement statistics. But as I mentioned above, given the nature of this project, there will be no follow-up sales calls or product pitches. Those will instead be replaced with holiday greetings and well wishes, and most valuable of all, a chance to reconnect with friends made over the years.
All executed through a simple "lead gen" setup. Promotional email that provides something of value, quick and easy form that collects basic contact info, and big results!
While recipes may not be your company's bread and butter (pun intended), you probably have many resources that would make for a great lead magnet to help identify qualified sales leads — you might just need to think outside the box a little on how to use them.
If you ever have any questions about generating leads for your company or would like to learn more about other successes we've seen filling up sales funnels, drop me a line! I'd love to hear more about what you're doing and see if there is a way to turn your customer question marks into a lead generating market research survey... or your data points into a fun lead generating industry quiz... or your product presentation into an informative lead generating digital demo... or, well, I think you get the point. The possibilities are endless and the information you have at your disposal could be much more valuable and usable than you might think.
OK, now time to get back to leftovers, football and Black Friday super sales!
Marketer's Note: If you haven't had a chance to download a copy of the Lessiter Media Holiday Cookbook yet, take a minute and do so. You won't regret it, especially after trying the Rice Krispies Caramel Marshmallows on pg. 45!