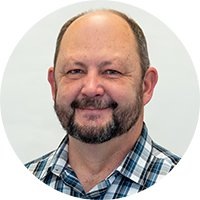 By John A. Bennett, jbennett@lessitermedia.com
Digital Media Director, Lessiter Media
In today's world, new customers find and connect with you through a variety of digital pathways. From digital ads on media websites, social media posts, Google searches, articles you are mentioned in, and product and company reviews — all done digitally.
When a potential customer clicks on your website, it immediately becomes their "first impression" of you and your business. If your site doesn't deliver what they are expecting, it will likely be the last time they ever visit. Digital competition is fierce and unforgiving, and it eliminates uninviting and poorly designed websites quickly and effortlessly.
Think of your website as your virtual store front; showcasing your personality, product or service.  Show them an appealing, inviting and well-designed website with easy to follow navigation and they'll reward you with their support. Build your website to give your visitors the same "virtual" experience and connection you'd give them if they stepped through your storefront or office and personally greeted by your store associate or receptionist.
In a study by Stanford University, credibility experts found that 42% of all online shoppers will judge the credibility of your company/website solely on its appearance. Meaning, the quality of your website design is a direct reflection of the quality and integrity of your company and whether or not they'll consider doing business with you.
And they'll base that decision quickly. Studies show it takes only 2.6 seconds for an online visitor to visually land on the area of the website that will most influence their first impression. If your website fails in making a favorable connection, 52% of your visitors will leave with no intent of returning.
In short, a significant percentage of your viewers will gain their first impression of your business from the interaction they have with your website. So give your site a quick review and make certain you are delivering the right impression for your business.