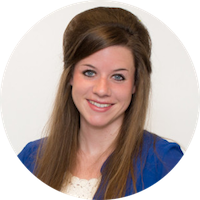 By Joanne Volkert, jvolkert@lessitermedia.com
Marketing Manager, Lessiter Media
If you're looking to shake up your social media marketing you might consider hosting a social media takeover.
As Hootsuite defines it, "A social media takeover is when you grant posting privileges to a person of interest, like an influencer, industry expert, or professional. While takeovers are most popular on Instagram and Snapchat, they can be hosted on any social platform."
There are many reasons for and benefits to hosting a social media takeover. They can help increase brand awareness, unearth audiences to gain new followers, engage and educate your current followers, and more. Takeovers also help take some of the pressure off of you when it comes to creating unique and engaging content.
Depending on what platform you choose, social media takeovers can include a medley of content shared over the course of your defined time frame – think images, video, text. In order for a social media takeover to be successful, you first need to define your goals. This will help you determine the content and who you host for the takeover.
To help set you down the right path, I've put together five simple steps to follow to run a successful social media takeover.
Enhance your social media presence and give your followers a new look into your business or brand from someone else's perspective.