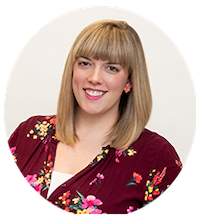 By Laura Vietmeyer, lvietmeyer@lessitermedia.com
Digital Content Specialist, Lessiter Media
Content marketing is a branch of marketing that attracts an audience and builds a relationship with them by sharing valuable materials online. Do you want to grow your audience? Or are you trying capture leads to drive sales? Do you want to establish your brand as a thought leader in the industry? Or are you trying to help your search engine rankings? There is so much that can be done with well-chosen content and a content marketing strategy that has been thoroughly crafted with buy-in from your entire team.
If you're just getting started with content marketing, it can be easy to get overwhelmed. Start out by testing the waters. Set a specific goal and take small, actionable steps to get a feel for what will work best for your company and your audience.
Below, I've outlined Lessiter Media's own content marketing strategy: The ACE'M Program. The program was named based on the Mequoda Method principles — attract, convert, engage and monetize. At the outset, the purpose of ACE'M was to establish an intentional content marketing program for each of our six publications that hold both a web and social media presence.
The program has been running for a little over 9 months now, resulting in content exposure to a new and wider audience base. We will continue to shape and evolve the program over time as we solidify or change our content marketing goals and strategies. Like it has for our organization, a strategic and actionable content marketing campaign has big potential for improving the effectiveness of your marketing and content strategy by aligning your brand message with content that is highly valued by your customers.
Do you have a content marketing plan in place? I'd love to connect and hear what you've tried and what your goals are with your own programs.