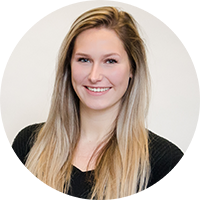 By Rachel Hanrahan, rhanrahan@lessitermedia.com
Digital Content Specialist, Lessiter Media
At one time or another, we've all felt the weight of the question "why didn't I think of that?"
During these very unique circumstances caused by the Coronavirus, we have been given no choice but to become more creative than ever before. We can respond to this disruption of normal life by creating our own disruption in how our industry functions.
"To be a disrupter is to create a product, service, or way of doing things which displaces the existing market leaders and eventually replaces them at the helm of the sector. Disruptors are often linked to the fast moving technology industry but can be found in almost any area of business."
Every industry has room for innovation to enter in and shake up the market. In the world of marketing, things like progressive profiling and automation have definitely raised the bar. Tools like Skype and Zoom made it possible to supplement face-to-face meetings in a significant way.
Get inspired by the examples listed below!
Can you think of some disruptive innovations in your industry? Drop me a line and let's discuss where there is room for change in your sector of business.