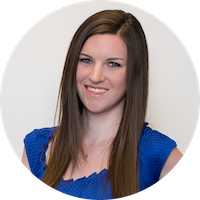 By Michelle Drewek, mdrewek@lessitermedia.com
Digital Media Manager, Lessiter Media
If you have been on the Internet at all in recent months, chances are you have encountered 2018's most popular 4 letters in the alphabet — GDPR. We are 1 week away from the May 25 effective start date of the latest data and privacy protection regulation. The General Data Protection Regulation (GDPR) is a regulation that requires businesses to protect the personal data and privacy of European Union citizens for transactions that occur within EU member states.
While I'd need more than a minute to not only convey how important it is for you to be in compliance with this new set of regulations, and even more time to go through the various aspects of compliance necessary, below is a quick checklist to get you started and help you sort through some of the clutter. Although we aren't your legal counsel, we will do our best to help guide you in the right direction as your company plans for compliance!