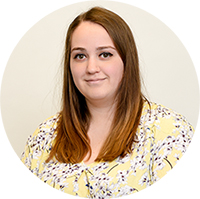 By Jade Scaffidi, jscaffidi@lessitermedia.com
Digital Media Intern, Lessiter Media
The modern digital landscape is always evolving. Platforms come and go, others become ingrained in the social landscape. As such, these platforms become prime resources for marketers to reach their desired audiences. Whether you're sharing demo videos on YouTube, posting images of your products on Instagram or sharing content on Facebook, you are finding a way to leverage the power of social media.
Of course, some platforms are more compatible with a given brand. When deciding if creating an account on a platform is a worthwhile venture, it's important to consider what the platform is for. For example, Facebook is a highly versatile platform. It can be used to share website content and interact with your audience. As the largest social media site, it isn't hard to believe that more than 65 million businesses created Facebook pages. However, it is important to remember that Facebook isn't the end-all, be-all social media platform.
With approximately one billion users and a 1.60% median engagement rate per post (Facebook averages 0.09%), Instagram is a valuable marketing platform that oftentimes get overlooked or is treated as an afterthought. It is a visually-based social media platform, which can be intimidating when your brand is not necessarily focused on imagery. However, this doesn't mean that Instagram isn't for you.
For these reasons, we made revamping our corporate Instagram account a priority. During our revamp, we experimented with different content before establishing a brand that works for us on the platform. And, through the process we developed a regular posting schedule based on content performance. The branding plan lays the foundation necessary for audience acquisition, which is another key benefit to the platform. You can attract talent, engage end-users and gain brand impressions you would have otherwise missed out on.
Whether you're starting from scratch or trying to revamp what you already have, we have a few easy steps to help you improve (or ignite) your Instagram presence. Don't know where to start? Kick it off with our six steps to a successful brand building on Instagram!