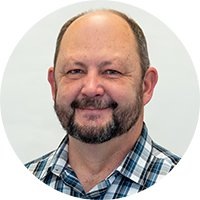 By John A. Bennett, jbennett@lessitermedia.com
Digital Media Director, Lessiter Media
We all love getting those emails when our customers take the time to share a great experience they have had with an employee, service, or product. They usually get shared internally with staff and land in a folder to be used later, which on the whole, may not happen. Yet, word of mouth and online reviews are still the most effective way most small businesses gain new customers. In 2017, customers read an average of seven reviews before trusting a business, an increase from six in the previous year. In fact, more than 90% of all customers use online reviews as part of their research before purchasing. Establishing an emotional connection with customers has shown to provide 23% more revenue than with a non-engaged customer. In short, potential customers want the reassurance of other's experience to support their purchasing decision.
Like with any effective part of your marketing plan, gaining great testimonials is just as important as how you plan to integrate them into the marketing messages. But let's first start with these 6 aspects of developing a balanced library of customer testimonials.
Understand Your Customer Journey:
Testimonials are an in-depth look into customer success stories. They demonstrate what the ideal customer journey looks like and what strategies you should implement with new customers. Understanding this portion of the customer journey map will help you replicate customer success and generate future testimonials. It also helps define aspects of the customer journey you will want to focus on to gain those specific types of testimonials.
Vary the Types, Topics, and Outcomes:
A mix of different experiences at different parts of the customer journey will provide a diverse library to use for specific messages. When thinking through one of your own customer journeys, what types of reviews and testimonials that had the most influence on your purchasing decisions. With that in mind, now make a quick list of areas you want to make sure you gain feedback. Service, staff, products, warranty and returns, overcoming a problem are just a few to consider.
Best Fit & Best Experience:
The best place to start is figuring out your 10 most profitable customers. Those companies you have worked with over the years to help grow business and create success stories. Then have the person closest to the account ask them specifically what they've gotten out of working with you; referencing some examples they have shared, or you might be aware of.
Trustworthy & Relevant:
Third-party validation of your company is an amazing way to show others you know what you're doing. It helps to frame the expectations when things go well and how you responded when the results were not as hoped. The key is they have to be specific and tells a success story. If the testimonial is too flowery, it will be quickly dismissed and even created a negative impression.
Little and Often:
At each intersection of the customer journey, have a way to ask for feedback. Consistent engagement is incredibly important because only 28% of positive customer experiences end with leaving a review. And, that's frustrating too, because 50% of people will leave a review if you ask them, regardless of their experience. Either at the end of a service call, a product purchase, or return, asking for their feedback provides a way to capture promotional sound bits, but more importantly, it helps to insure a positive customer experience
Google's Reviews are Not Your Testimonials
Online reviews are important, be it Google, Bing, or Yelp. But, if you check the Terms & Conditions, reviews are considered intellectual property of the channel and the original poster. So, make sure you are growing your library of organic testimonials as well as encouraging online reviews.