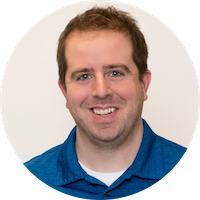 By Luke Weigel, lweigel@lessitermedia
Marketing Manager, Lessiter Media
Think Print is Dead – Think Again…
Our equine title, American Farriers Journal, was approached by a firearms manufacturer that specializes in custom engraved firearms and was looking for a targeted audience to sell an expensive new limited-run farrier-themed rifle.
After a consultation with our Sales team, the manufacturer introduced this new rifle using a protective cover advertisement that includes a five-inch horizontal banner ad spanning across a protective cover. The banner ad is supported by a full-page ad on the opposite side that showcased the rifle on the first two pages of the edition.
The results were impressive. Within a short period of time the manufacturer sold out the entire first run production, resulting in a 2400% return on their marketing investment.
Looking for a way to make a big impression on your market? Contact us today and we'll help you develop a custom marketing plan to help you achieve your specific objectives.