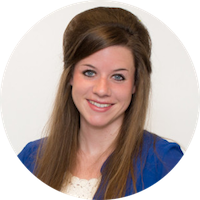 By Joanne Volkert, jvolkert@lessitermedia.com
Marketing Manager, Lessiter Media
Let's pretend you're in the market for a new bed pillow. You start researching top rated pillows and visit their web sites to read testimonials and better understand what makes their product so great. But now you find that wherever you go online the same "world's best pillow" ad follows you. This is not coincidence; it's retargeting.
Retargeting is available on several platforms like Facebook, Google, Bing, LinkedIn and Twitter, to name a few. It is widely used for improving conversion rates, as it targets site visitors — those who have showed interest in a product — and serves them ads that are tailored for their specific needs.
According to Social Media Today and Ad Roll,
Website visitors who are retargeted with display ads are 70% more likely to convert on your website
The average click through rate for display ads is 0.07%, while the average CTR for retargeting ads is 0.7% — that's 10X higher
91% of marketers who have used retargeting have found it to perform the same as or better than search, email or other display ads.
To better understand this digital marketing strategy, I've put together some top-level, easy-to-digest info nuggets that provide you with everything you need to know about running a remarketing campaign.
If you're still not quite sure how to get started with retargeting campaign creation, don't hesitate to reach out to me for some guidance.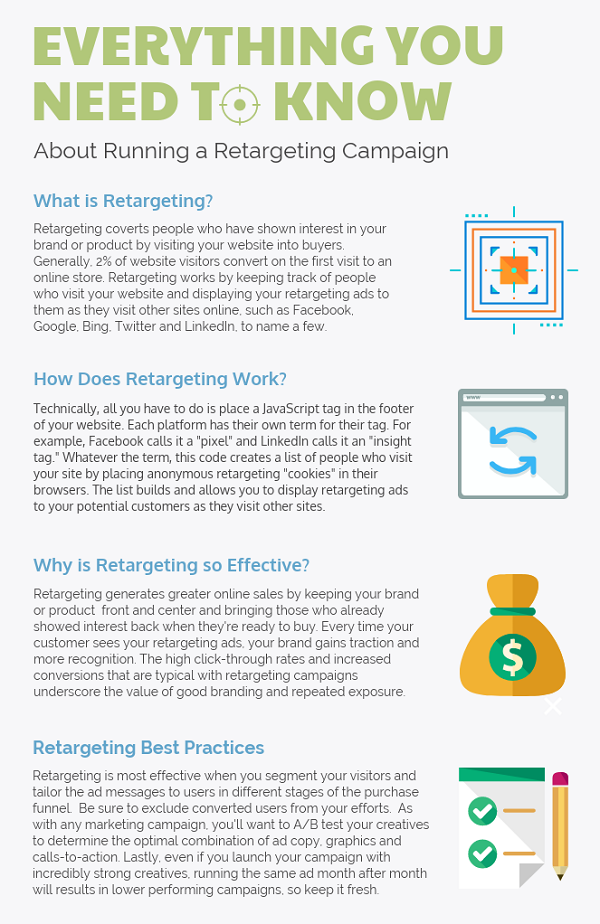 Click here to view Everything You Need to Know About Running a Retargeting Campaign in your web browser.