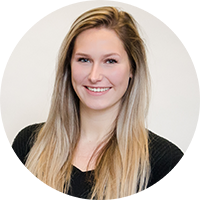 By Rachel Hanrahan, rhanrahan@lessitermedia.com
Digital Content Specialist, Lessiter Media

It's easy to assume that all social media channels operate similarly. With a large market of users, someone is bound to see and engage with your content, right? It's true, you may get a lot of eyes on your message, but you are risking time and money being spent on the wrong audience without considering where your audience resides and how they behave.
Usage patterns across social media platforms should be one of your primary considerations, regardless of the industries you serve, as it can direct your efforts to the channel(s) with the greatest ROI.
The first step is to establish your social media goals. Do you want to converse with your customers/audience members? Do you want to create brand/product awareness? Do you want to test the success of certain campaigns? Depending on your primary goal, you can identify which social media channel(s) will drive responsiveness for your key targets.
Below is a chart that breaks down the difference between audience demographics and engagement among some of the key social media market players. We hope you can use this to better determine where your efforts are best spent.
Which social media platforms are you currently targeting? Is it working, or are you struggling to maximize your impact? Email me so we can chat more about your social media strategy and brainstorm some new ideas.