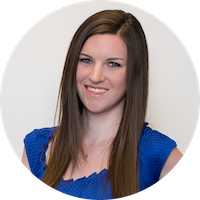 By Michelle Drewek, mdrewek@lessitermedia.com
Content Engagement Manager, Lessiter Media
I'm going to cut to the chase: Backlinks are one of the most important SEO ranking factors that Google uses to determine the quality of your website content.
What exactly do I mean by backlinks?
Also known as "inbound links" or "external links," backlinks are links from third party sources that point to your website. Anytime you include a link from another website, you are creating a backlink for that site. Likewise when someone else links to your website, they are creating a backlink for you.
More backlinks from more trusted websites signals higher value to that piece of related content. High value content gets higher exposure in Google rankings. Higher exposure means a greater probability of people ending up on your website. You can probably see where I'm going with this...
We get it, backlinks are great, but how do we get other quality websites to link to our content?
Below are some dos and don'ts of backlinking strategy to help you identify areas of improvement in your SEO strategy, and what to avoid in terms of "toxic link" behavior.
Need more information on the tips below? Connect with me -- I'd love to chat!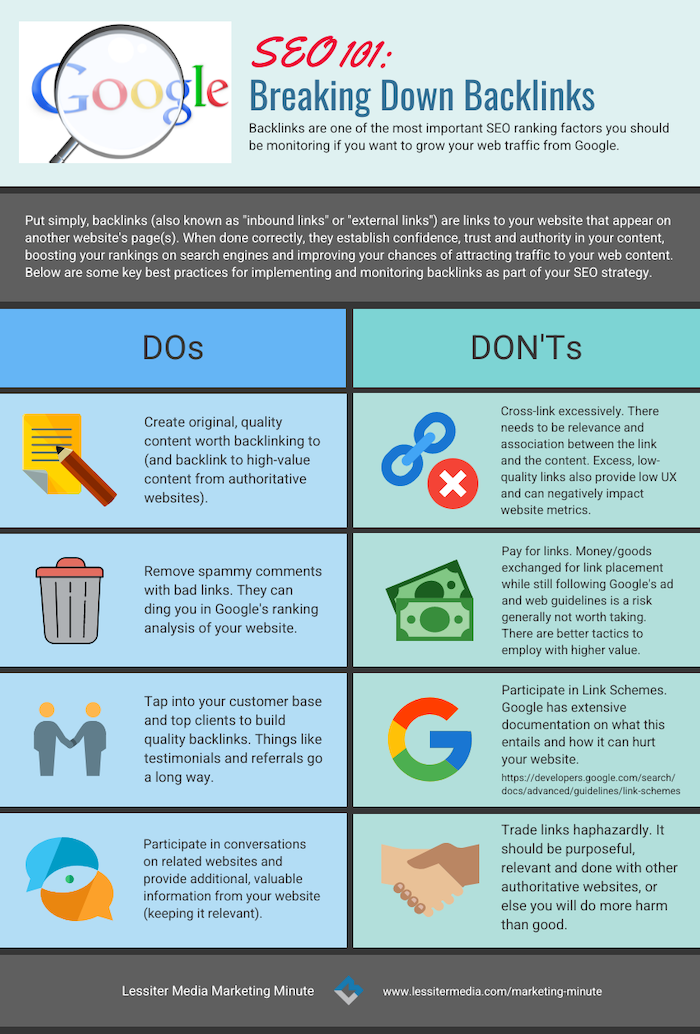 Sources: Search Engine Journal, Semrush, Anchor Digital