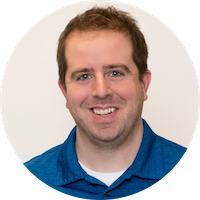 By Luke Weigel, lweigel@lessitermedia.com
Marketing Manager, Lessiter Media
You've dotted your i's and crossed your t's, gotten the necessary stamps of approval and managed to deliver on time and under budget. All signs of a successful marketing campaign ready to see huge returns on investment, right?
In a lot of ways, yes. But have you ever been in a meeting and heard (or said) one of the following:
"That's news to me."
"That's the first I'm hearing about it."
"That would have been nice to know sooner."
If so — which most of us have — you likely have an internal communications issue. Equally important as the messaging and execution of the customer-facing marketing piece, is the information that's shared internally at your company to make sure everyone is on the same page.
Even the best marketing offer can be derailed by a seemingly simple customer inquiry that turns into a wild goose chase to track down details.
So before you roll out your next dynamite offer, stop and share the specifics internally so you aren't on the receiving end of one or more of the comments listed above.
Below are some of the ways we share information internally at Lessiter Media. We also use a project management tool to help track all our communications and updates — learn more about that by clicking here.
Do you have any other means of internal communication that we aren't using that you've found helpful? Let me know, we're always looking for new ways to share information effectively and keep everyone in the loop.