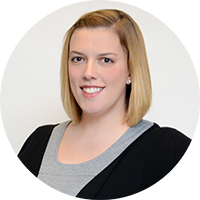 By Laura Vietmeyer, lvietmeyer@lessitermedia.com
Digital Content Specialist, Lessiter Media
Headlines matter more than ever, especially online. They grab attention and build trust with readers and will appear in a multitude of places, including search engines, social media, news aggregators, native mobile apps and on your own site. Ensuring that these headlines are optimized for web searches will get your site ranked higher in results.
Search engines use complex, evolving algorithms to evaluate the quality of information on each page in their index. Pages are ranked by a combination of quality and relevance. It is within the components of relevance that you can impact how your site's pages rank. Headlines, along with URLs, are considered good indicators of relevance, so you want to make sure you're using them to your full advantage in order to drive visitors (and hopefully potential customers) to your site.
Follow these quick tips on how to write effective headlines to improve how your pages rank, especially on Google! I'd love to hear what is and isn't working in your own optimization efforts.
Drop me a line if you would like to discuss further.