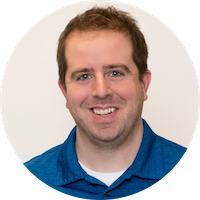 By Luke Weigel, lweigel@lessitermedia.com
Marketing Manager, Lessiter Media
This is a March none of us will forget anytime soon. Not because of the upsets, buzzer beaters and cindarella stories. But because of the social distancing and self-isolation the COVID-19 pandemic has deemed necessary in many parts of the world.
There are a wide wide range of opinions on how things are being handled and the uncertainty of what comes next. I'm not a medical expert so will spare you any lectures on how you should be living your life during these unchartered times. But what I'm pretty certain of, regardless of whether you feel people are overreacting or not reacting enough, is that the world we live in today is much different than the one we did several weeks ago.
The trickle down effects of the Coronavirus have been real and swift, bringing a lot of our normal routines to a screeching halt. Public health officials are providing updates as soon as they become available and have recommended precautionary measures to help keep yourself healthy and stop the spread of this illness. But what about your business? There isn't really a playbook for how to keep things afloat in these trying times.
As we continue to look for these resources ourselves, I wanted to share a couple we've come across that specifically talk about the need to continue, and in some cases increase, your marketing efforts in times like this.
This Forbes article speaks to the importance of continuing your marketing efforts, even during the toughest of times. The old adage, "when times are good you should advertise, when times are bad you must advertise," rings true and often times provides a platform for you to standout when others step back.
AdAge looks at what a past crisis

can teach us about marketing in the times of the Coronavirus and why doing so is necessary for our economy to function.

Here is a link to a webinar titled 11 Steps Your Business Needs to Prepare

for the Coronavirus Economic Panic that shares some tips for all areas of your business, including why marketing should be the first thing on your agenda to keep doing.

This Rules for Marketing in a Recession

article shares five guidelines for keeping your business headed in the right direction during an economic downturn.
If you have any questions about your current marketing plans or what more you could be doing to combat the difficult road ahead, please don't hesitate to reach out. Our team would be happy to review and talk through things with you so you are best positioned for success when the dust finally settles and a sense or normalcy returns.