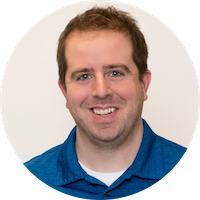 By Luke Weigel, lweigel@lessitermedia.com
Marketing Manager, Lessiter Medi
2020 was a challenging year, one that made us all take a step back and reassess how we do things. Quarantines, Zoom meetings, social distancing... all things we can hopefully put behind us soon. But the year wasn't a total loss. Over the last 12 months, we've published 52 Marketing Minutes covering topics such as print advertising, digital marketing, effective lead generation, and much more — all meant to help you take your marketing efforts to the next level.
As we tie a bow on 2020, we thought it'd be beneficial to go back and revisit some of the top Marketing Minutes from this past year — see below. We hope the information has been and continues to be a valuable resource for you and your team. We look forward to continuing the marketing idea sharing throughout 2021.
Looking for more marketing tips? You can view all 52 Marketing Minute editions from 2020, as well as others from previous years, in our Lessiter Media Marketing Minute archive.
If there are any topics you'd like to see covered as we venture into 2021, please let us know and we'll be sure to add them to the list. Your suggestions are highly valuable to how we shape the topics we write about.
4 Examples of Innovative Industry Disruptors | Read More
Communication Tools for the Remote Worker | Read More
6 Sell Sheet Tactics to Get Your Products Noticed | Read More
4 Ways to Optimize Your Content for Voice Search | Read More
7 Consumer Privacy Tips for Marketers | Read More
How Has COVID-19 Impacted Consumer Behaviors | Read More
5 Ways to Personalize Your Marketing | Read More
Are You Promoting Internally? | Read More
Taking Advantage of Your Virtual Event Sponsorship | Read More
Are These Couple Words Sabotaging Your Messages? | Read More
What Frequency Are You Operating At? | Read More
One Design Does Not Fit All | Read More