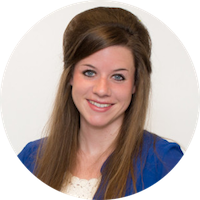 By Joanne Volkert, jvolkert@lessitermedia.com
Marketing Manager, Lessiter Media
Perhaps you're done or in the final stages of getting your 2019 marketing budget approved. How are your expenses looking for digital marketing and what's your forecasted ROI?
A huge part of digital marketing success — whether you're generating leads or capturing sales — is in the landing page.
A good landing page does its job by convincing a potential customer that it's worth it to provide personal details — or money — in exchange for whatever you have to offer.
If your offer lacks a landing page, it can affect the way you attract customers and convert leads. Effective landing pages stay focused and tell your visitors exactly what to do.
Check out these 9 simple ways to create an effective, high-converting landing page below.
Like anything in marketing, testing different elements of your landing page is imperative to learn what your audience responds to. If you're unsure about the design or copy of a current landing page, feel free to send me the link and I'll be happy to review and send feedback.