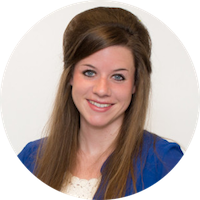 By Joanne Volkert, jvolkert@lessitermedia.com
Marketing Manager, Lessiter Media
According to SlickText, as of June 2019, 96% of Americans own a cellphone of some kind — most of them reply to texts within minutes.
Do you?
I know I generally do. It's even more helpful that my fitness tracker syncs with my phone. I find I rarely miss a call or text these days.
Here's some more mind-blowing stats:
87% check their device within an hour of going to sleep or waking up.
More people have smartphones than toilets on a global scale.
84% of working adults in the U.S. use their personal phones during working hours.
86% of smartphone users will check their device while in conversations with friends and family.
The average smartphone user checks their phone 63 times a day.
When leaving their phones at home, 50% of respondents feel uneasy.
It's crazy to think how dependent people are on their phones. That's why text message marketing, also known as SMS marketing, is an extremely powerful marketing tool. It's also much cheaper than a direct mail campaign or telemarketing effort, while still being able to provide a more personal, meaningful message to your customer.
Below are eight text marketing best practices to take into consideration for your next – or perhaps first – text marketing campaign.
Wishing you much success!